Home
About MRS Group
About MRS Group
MRS Group operates in 3 principal areas, software services, smart buildings, and automotive engineering. The Group has 20+ years of experience in providing quality products and services to clients worldwide.
Company Timeline
1971
Headquartered in Rottweil, Germany, the company was founded in this year.
1999
MRS Electronic had 20 employees working under one roof.
2000
Under new leadership, MRS saw rapid growth and expanded to several regions in the world.
Global presence
Today, MRS Group has a presence in 9 countries across 3 continents.
MRS Electronic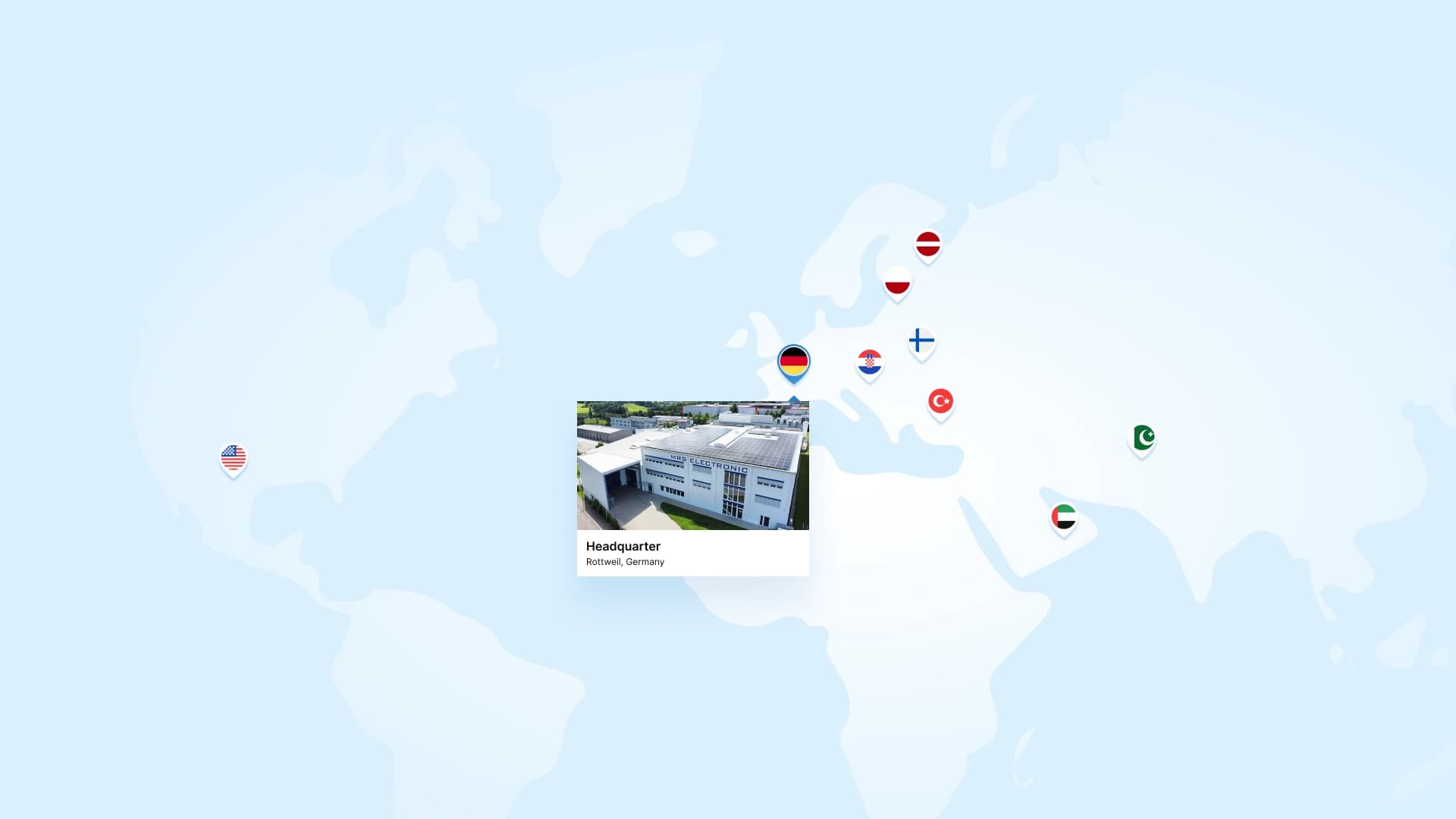 Services
The MRS Group offers products and services in the following areas:
Memberships
To help shape a better and more technologically advanced world, the MRS Group is a member of the following organizations:
Social Responsibility
Conscious of its corporate social responsibility, MRS Group supports various groups and associations in Europe. Some of them are: